GENERAL OVERVIEW OF ABUSE
The rights of children and women are still infringed on and abused in the Ghanaian society decades after Ghana acceded and ratified the universal declaration of human rights (Leach, Fiscian, Kadzamira, Lemani & Machakanja, 2003; Ratification/accession of convention on the elimination of all forms of discrimination against women, 1986; Ratification/accession of convention on the rights of the child, 1990). There are documents, programmes, commissions, and policies laid down to protect and promote the rights of children and women, however, but this abhorrent occurrence still perseveres.
Defining the term abuse, one can say that abuse encompasses psychological, verbal, and physical violence against men, children and women and by an individual they cherish, which can include members of the family, a cohabiting spouse, whether such violence happens in or outside the boundaries of the home, or in situations of civil conflict or war, or in communal places such as streets or workplaces or in custody.
The worth and dignity of the human person has been re-affirmed by Human Rights International documents, and it declares that the rights set out are applicable to all persons; that every person is authorized to enjoy human rights and fundamental freedoms without peculiarity of any kind such as race, colour, religion, social origin, property, gender, linguistic, partisan or further alternative, rank and birth (Office of the United Nations High Commissioner for Human Rights, OHCHR). Due to this motivation, it has become necessary to ensure that there is provision for predominantly marginalized groups, such as children and women because their reliance on people, particularly, males (men) and adults, render them predominantly vulnerable to abuses which are against their human rights. In spite of the fact that women and children are the ones who are mostly abused, there has been several cases where men are also abused in Ghana.
Various forms of abuses on its ascendency in Ghana
Sexting and posting of people's nude pictures on social media
In Ghana, there has been so many cases of people, especially girls being blackmailed for sending their nude pictures to their boyfriends. Such guys after getting the nude pictures extort money from the victims or threaten to leak the pictures on social media which causes major psychological distress to the victims involved. Records show that, people barely report perpetrators to higher authorities, for fear of humiliation, social stigmatization and the bureaucratic nature of the judicial system in Ghana.
Gender-based violence
Although both genders experience gender-based violence, women and girls, of all ages and backgrounds, are the most affected. Gender-based violence includes violence in close relationships; sexual violence (including rape, sexual assault and harassment or stalking; slavery; harmful practices such as forced marriages, female genital mutilation and so called 'honour' crimes.
Statistics from a newly conducted countrywide research on Domestic Violence in Ghana depicted that 27.7 per cent of women in Ghana have experienced some form of domestic violence and revealed women being at a higher risk of experiencing sexual violence over their lifetime, with men experiencing more psychological violence (Graphic Online)
Sodomy
Section 104 of Ghana's Criminal Code (Amendment) Act, 2003 says whoever has unnatural carnal knowledge of any person of the age sixteen years or over with consent is guilty of misdemeanor; while without consent is guilty of a first degree felony.
Records in Ghana shows that, sodomy is on its ascendency in the country (Human Dignity Trust, 2015). An example from Joy News is a 14-year-old boy who may live the rest of his life in distress after being sodomized five times by an 18-year-old boy. The victim who spoke to Joy News says that, the incident has forced him to quit school temporarily for fear of being ridiculed by friends. Another from Peace News is a custom officer who allegedly raped, defiled and sodomized his four biological children. He allegedly raped his 20-year-old daughter, defiled his 11-year-old girl, sodomized his seven-year-old son and forced his 10-month-old baby girl to lick his manhood. He was said to have been abusing the children since 2010.
Child marriages
Without or with the consent of the girl child, early marriage or child marriage is a form of violence as it destabilizes the autonomy and health of many young girls. The legitimate minimum age for marriage is generally lesser for women (females) than for men (males). In many countries, with parental consent, the minimum legitimate age for marriage is significantly lower than without parental consent; more than 50 countries permit marriage at 16 or below with parental consent.
Child or early marriages are accompanied by detrimental health problems for the young child's children, which includes problems like low or abnormal birth weight. In addition, it has a detrimental consequence on the employment and education prospects of young girls involved.
Traditional and Cultural Practices in Ghana that are Abusive

"Trokosi" system
This abusive practice is predominant in the Volta Region of Ghana and it encompasses the giving over into slavery of young female virgins to fetish shrines with the intention that some gods need to be pacified for offences alleged to have been committed by other members of the young girl's family.
These girls are abused by the fetish priest or priestess as unpaid labourers. The young girls are either forced or coerced into sexual union with the priests without the later assuming any obligatory responsibility for the girl or the children being born out of such shrines.
Female Genital Mutilation (FGM)
This is a practice predominant among certain religious and traditional societies within a cultural setting. These practices mutilate the female sexual organs (clitoris). It has been labelled by the WHO as a severe health risk and also under the (Criminal Code Amendment Act 1994) Act 484. This practice is a second degree felony with a term of imprisonment of least three years. Irrespective of this law, the practice goes on.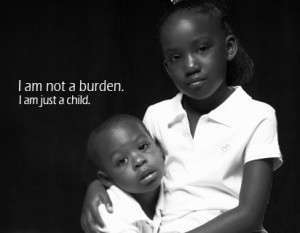 Child Neglect
Among the major problems that children in Ghana face, one of them is the absence of care and upkeep by their parents, particularly their fathers. Care and upkeep affect virtually every single right necessary for the existence and growth of the child, such as the right to survival, life, physical, intellectual and moral growth, active involvement in the things that happen in the society, traditional life and defense from destructive stimuli. In Ghana, minors are on the streets vending and involving themselves in child prostitution, child labour and other social vices, which is a violation of their fundamental rights.
READ MORE
This child neglect is a significant type of child maltreatment that has received little attention in the child maltreatment research. It includes inadequate shelter, lack of supervision, abandonment, medical neglect, failure to provide food or clothing, desertion, and other physical neglect. This is the most frequently occurring type of child maltreatment in the Ghana. Child abuse is not only damaging to the health and well-being of victims during adulthood, but also has consequences for the development of children in general. Apart from the physical pains and emotional trauma children suffer in abusive environments, there are a host of other psychological ill effects of child abuse which might go unobserved. Psychologically abused children have been shown to have lower self-efficacy, higher depression, lower self-esteem, and increased risk of posttraumatic stress disorders than non-abused children. Studies have shown that being psychologically abused during childhood is predictive of illegal drug use, negative health perceptions, and cognitive impairment even after controlling for physical violence victimization. Victims of child psychological aggression are also more likely than others to report physical health problems such as arthritis, chronic pain, migraine, sexually transmitted diseases, and stomach ulcers (Nyarko, Amissah, Addai & Dedzo, 2014).
Child Discipline
This concern has been associated with the mode in which children are disciplined at home and in schools. Such deeds have resulted in the infringement of the rights of numerous children. Articles 28 (2) of the Conventions of the Rights of the Child (CRC) provides that: "State parties shall take all appropriate measures to ensure that school discipline is administered in a manner consistent with the child's human dignity and in conformity with the present Convention." The children's Act, Act. 560, 13 (2) provides that "Correction of a child no justifiable which is unreasonable in kind or in degree according to the age, physical and mental condition of the child, and not correct is justifiable if the child by reason of tender age or otherwise is incapable of understanding the purpose of the correction". There are other provisions in the criminal code (section 41) prohibiting the use of unreasonable force in the correction of the child.
Child Trafficking
Child trafficking in Ghana occurs when children are transported from Ghana's northern part to or money-making arenas or sites such as Takoradi,  Tema, Accra,  Kumasi, and other profitmaking places. These minors are forced to participate in works like commercial sex, truck pushers, domestic servitude, among others.
Sexual Trafficking
This type of trafficking involves transferring children or minors This involves the trafficking of children through a country's boundaries. Children in Ghana are transferred or traded to immediate countries such as Togo, Gabon, and other nations. In most countries, rape and sexual abuse by an intimate partner is mostly not regarded a crime, and women in many cultures do not consider forced sex as rape if they are cohabiting with, or married to the perpetrator. The assumption is that once a woman enters into a contract of marriage, the husband has the right to unrestrained sexual access to his wife. Records of numerous surveys conducted in many countries divulge that roughly 10 to 15 per cent of women account they have been obliged forcefully to have intercourse with their close partners. Certain countries including Ghana have started to promulgate laws against marital rape. In as much as the establishment of such decrees signifies substantial headway, it is mostly challenging for a woman to press charges against perpetrators. This is due to the evidential procedures regarding the misconduct.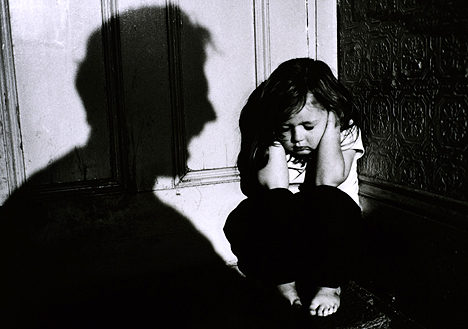 Emotional and psychological abuse
Due to the fact that psychological violence is tougher to apprehend in quantitative studies, a complete representation of the indepth and additional treacherous levels of violence defies quantification. Victim-survivors report that ongoing psychological violence – emotional torture and living under terror – is often more agonizing than the physical violence, with mental stress leading to a high incidence of suicide and suicide attempts. While the impact of physical abuse may be more 'visible' than psychological scarring, constant threats of violence and injury, limitations on social mobility, repeated humiliation and insults, forced isolation, and denial of economic resources are subtler and insidious forms of violence.
READ MORE
The insubstantial manner in which psychological abuse occurs renders it difficult to explain and account, and this leaves the victim in a state where she is mostly made to experience emotional subversion and immobilization. Experts in Human rights, activists and Jurists have contended that the psychological and sexual abuse, occasionally coupled with disastrous consequences, perpetrated on women and children is analogous to cruelty both in both severity and nature. Psychological abuse can be executed deliberately, and done for the precise intention of punishing, intimidating, and controlling the woman's behavior and identity. This occurs in circumstances where a woman might appear unrestricted to vacate or leave the relationship, but is however restricted for fear of more violence against her children and herself, or inability to make ends meet, legal, community or family issues that could arise when she quits the relationship.
Child Domestic Servitude
This encompass minors who serve in other people's households running errands, looking after children and carrying out domestic chores, among other tasks in return for pay. This practice is prevalent amongst the rich and semi-rich individuals. In as much as Ghana as a nation has put in place various measures to address discrimination against children, the realization level of such measures cannot be measured due to the nonexistence of or the scantiness of first-hand data but the quantitative effect can be pronounced. The magnitude of legitimate protection for children could be realized in the models of the international framework, national framework and institutional framework.
Denial of Education
In Ghana, the educational rights of many children are denied. This is especially when they are not staying with their biological parents but rather living with other people by serving as their house helps or baby sitters.
Physical abuse
Researchers endorse the predominance of physical violence in all parts of the globe, including the estimates of 20 to 50 per cent of women from country to country that have experienced gender-based violence. Reports from Ghana Statistical Service in Ghana also depicts that men are also abused violently (Institute of Development Studies, Ghana Statistical Service, & Associates, 2016). Statistics are unattractive in all countries worldwide. Data from industrialized and developing countries provide an overview of the global problem. Acid attacks: Sulphuric acid has emerged as a cheap and easily accessible weapon to damage and sometimes kill women and children for reasons such as family feuds, inability to meet dowry demands, and rejection of marriage proposals. This attack is also sometimes perpetuated by women on their supposed rivals and forms another aspect of physical abuse.
READ MORE
Whist legal policies may be used to reduce or prevent abuse in Ghana; education, affective training, as well as attitudinal change may serve as an effective control measures against psychological child abuse. The rampancy of abuse in Ghana, in spite of the numerous laws governing abuse has given rise to the establishment of Stop Abuse Ghana(SAG)